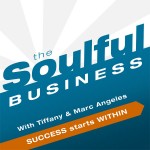 Podcast: Play in new window | Download | Embed
What are your underlying beliefs about about rich people? Are you judgmental towards them and do you gossip about them? This will reveal whether or not you are blocking money from flowing into your life and if you are positioned to achieve what it is you desire in life.
Please SUBSCRIBE & REVIEW The Soulful Business Podcast!